What is Sound Healing
Explore the Ancient Resonance of Vibrational Wellness and learn how the power of Sound Healing can change your life! We offer two membership levels to help jumpstart your healing journey.
View Memberships!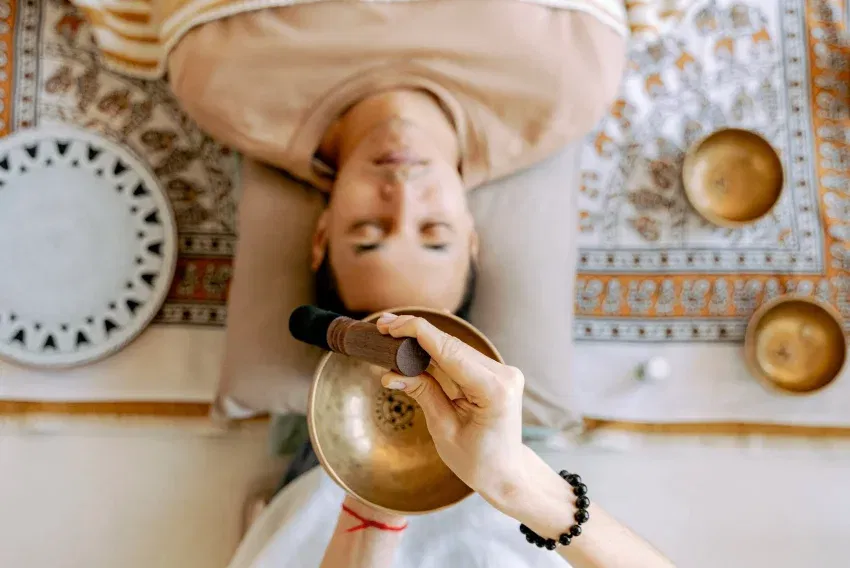 Embark on a journey of self-discovery and wellness through the ancient practice of Sound Healing. This time-honored tradition utilizes vibrational frequencies to harmonize the body and mind, promoting a deep sense of tranquility and well-being. As you delve into the world of Sound Healing, you'll uncover the profound impact of resonance on our physical and emotional states. With each harmonic tone, find yourself drawing closer to a balanced, serene, and enriched existence.
Benefits of Sound Healing
Emotional Release
Sound healing can provide a profound emotional release, allowing individuals to open up and let go of stress and anxiety. The harmonic vibrations can help to soothe the mind, promoting a sense of calm and relaxation.
Improved Sleep Quality
The calming effects of sound healing often lead to improved sleep quality. By lowering stress and promoting relaxation, individuals may find it easier to fall asleep and stay asleep throughout the night.
Improved Physical Wellbeing
Through the resonant vibrations, sound healing can also promote better physical well-being by reducing tension in the body and promoting better circulation, which in turn supports the body's natural healing processes.
Greater Mindfulness
Engaging in sound healing can foster a greater sense of mindfulness and awareness, helping individuals to become more in tune with their bodies and their surroundings, and encouraging a present, mindful state.
Sound Healing Related Articles
Don't Just Take Our Word For it
Read Real Customer Testimonial Proof!
Member Testimonials
I did a series of sound healing sessions with Dorothy. The sessions were both enjoyable and beneficial. They helped attune and harmonize my energy field to higher frequencies. I experienced greater calm, groundedness and connection. Dorothy was great to work with, and I would highly recommend her!
— Aaron
Sound healing with Dorothy has been a wonderful experience. I felt from the first treatment that the sound was literally sifting out impurities embedded in my body and energy field. I had dramatic shifts right away, ranging from detoxification symptoms to improved awareness of being connected to the earth.
— Dr. Cat
Dorothy did a fantastic job explaining the positive benefits of meditation and sound baths for overcoming and managing the negative effects of fear. I was in the midst of a challenging situation and felt a bit anxious at the beginning of the sound bath. I gradually began to notice the tension melting away in my body, and my mind started feeling lighter and more at ease.
— Sheena Lance-Nold
Experience the Power of a Guided Sound Therapy Practice
Recharge Your Mind, Body, and Spirit with Our Weekly Live Sound Bath and Meditation Sessions.